Are you house-rich but cash-poor? You are if you are living in a valuable home and your mortgage is paid off, but you have a fairly low income. Under such circumstances, a reverse mortgage might be right for you. A reverse mortgage lets older home owners turn some of the value of their homes into cash, in the form of a lump sum, regular extra income, or both. IBIS Software publishes a calculator for estimating how much money you can receive in a reverse mortgage.

A reverse mortgage is a special type of home loan that lets you convert a portion of the equity in your home into cash. Unlike a traditional home loan or second mortgage, no repayment is required until you no longer use the home as your principal residence. When you sell your home or no longer use it for your primary residence, you or your estate will need to repay the cash you received from the reverse mortgage, plus interest and other fees, to the lender. The remaining equity in your home belongs to you or to your heirs.

There are several advantages to taking out a reverse mortgage. For one thing, you get money while remaining in your own home, and the money you receive from your property is tax-free. If you move to an assisted-living home or a nursing home, you will have 12 months to begin repaying the loan.

In order to qualify for a reverse mortgage, you need to own your own home or be close to paying it off. You usually need to be over 62 years of age. In fact, the older you are, the more money you will probably be able to receive. You will also receive a bigger sum if you are a smoker or have a serious illness.

Many of the same costs you pay to obtain or refinance a mortgage apply to reverse mortgages too. You can expect to pay an origination fee, an up-front mortgage insurance premium, an appraisal fee, and other standard closing costs. In most cases, these fees and costs are capped, and they may be financed as part of the reverse mortgage. If you still owe a small amount on your home, it can also be rolled into the mortgage proceeds.

If you think a reverse mortgage might be right for you, the Consumers Union website lists several tips for seniors who are considering a reverse mortgage. Several options are available to help you locate a lender in your area who offers reverse mortgages. One place you can check is the Locate a Lender function at ReverseMortgage.org.

The U.S. Department of Housing and Urban Development (HUD) offers a federally-insured reverse mortgage, known as the Home Equity Conversion Mortgage (HECM). Visit the HUD website for more information about the HUD program.
Bibliography
Kraemer, Tammy and Kraemer, Tyler (2007). The Complete Guide to Reverse Mortgages. Avon, Massachusetts: Adams Media.
Lyons, S. G. and Lucas, J. E. (2005). Reverse Mortgages for Dummies. Hoboken, New Jersey: Wiley Publishing.
---
Copyright © Zeducorp.
All rights reserved.

Reverse Mortgages – Reverse Mortgage Information
Related Images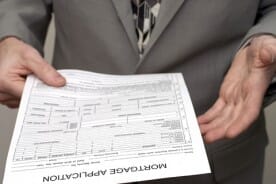 Banker Presenting A Mortgage Application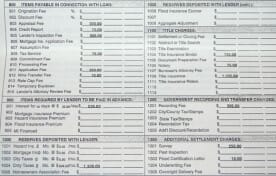 Sample Costs Associated With A Mortgage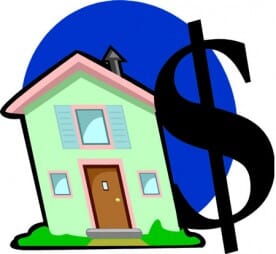 Mortgage Loan Conceptual Drawing