If you are a homeowner who purchased a home when mortgage rates were low, you may not be interested in refinancing your present mortgage. But if you bought your home when rates were high, or if you have an adjustable-rate loan, it may be financially prudent to consider refinancing.

If you refinance your mortgage, the process will be similar to what you experienced in obtaining your original mortgage. Refinancing a mortgage is basically taking out a new mortgage all over again, so you will encounter many of the same procedures and costs as you did the first time!
Is Refinancing Worthwhile?
Refinancing can make good sense financially if the current interest rate on your mortgage loan is at least 2 percentage points higher than the prevailing market interest rate. This figure is generally regarded as a good rule of thumb when balancing the potential savings against the costs of refinancing a mortgage.
You should also consider how long you plan to stay in your current house. It may take as many as three years to fully realize the savings from a lower interest rate, after refinancing costs are taken into account.
A prepayment penalty on your current mortgage could be a great deterrent to refinancing. The practice of charging a fee to pay off an existing mortgage loan early varies by state, lender type, and loan terms. Prepayment penalties are forbidden on certain loans including loans from federally chartered credit unions, FHA and VA loans, and some other home-purchase loans. Your existing mortgage loan documents should specify prepayment penalty terms.
A homeowner should expect to pay about three to six percent of the outstanding principal in refinancing costs, plus prepayment penalties (if any) and the costs of paying off any existing second mortgages, home equity loans, and home equity lines of credit.
Refinancing can make sense for homeowners who:
want to replace their high interest rate mortgage with a lower interest rate mortgage, especially if they intend to stay in the house long enough to amortize the additional fees.
want to replace their adjustable-rate mortgage (ARM) with a fixed-rate loan to stabilize (and perhaps reduce) their monthly mortgage payment amount for the life of the loan.
want to replace their current ARM with a lower interest rate ARM or one with lower payment caps.
need cash for their children's education or for a major purchase, and who wish to draw on their home equity.
In some cases, your lender may agree to modify the terms of your existing mortgage rather than requiring a refinance. In other cases, the refinancing lender may be willing to waive some of the processing fees for title searches, surveys, and inspections if the information is still current and applicable.
The information contained herein is intended to introduce some of the issues and concerns involved in refinancing a home mortgage, and to help you ask appropriate questions when considering a refinance. It does not replace the need for professional advice. Consult with mortgage lenders, real estate agents, attorneys, and other advisors about lending practices, mortgage instruments, and your own interests before committing to a particular mortgage loan.
For more information on mortgage refinancing, please visit the Federal Reserve's Mortgage Refinancings section.
Bibliography
Benson, K. (2006). So You Want To Refinance: An Insider's Guide to Refinancing Adjustable Rate Mortgages and Home Loans. Riverside, California: Equity Press.
Board of Governors of the Federal Reserve (2009). Consumer's Guide to Mortgage Refinancing. Washington, DC: Federal Reserve Board.
Reed, D. (2008). Insider's Guide to Refinancing Your Mortgage: Money-Saving Secrets You Need to Know. New York: AMACOM.
---
Copyright 2005-2021 Zeducorp.
All rights reserved.
For your convenience, certain links will open in new windows.

Refinancing Home Mortgages – Mortgage Refinancing
Related Images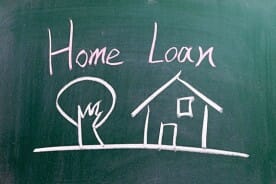 Home Loan Sign With House And Tree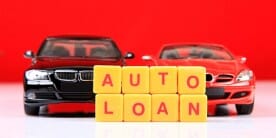 Auto Loan Sign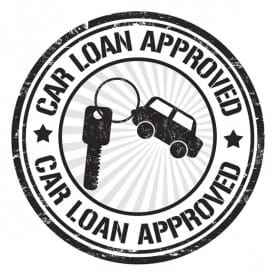 Car Loan Approved Stamp